Nick can be found painting & sculpting in his home studio in Green Valley, Arizona 20 minutes south of Tucson. His artwork is represented by the K. Newby Gallery in Tubac, AZ: www.knewbygallery.com and the Madaras Gallery in Tucson, AZ: www.madarasgallery.com
Please feel free to contact the studio--Nick or Debbe will be happy to answer any questions.
E-mail: debbe@nicholaswilsonstudio.com
Phone: 520.398.3255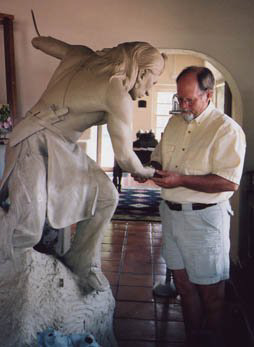 " . . . your work translates very well to the larger format and you are still the master of light and texture."
Bob (Bateman) Renowed Wildlife Artist